Wat is een powerbank?
Een powerbank is een externe batterij voor je mobiele apparaten.
Ze zijn eenvoudig mee te nemen waardoor je je telefoon, tablet, laptop
of smartwatch net van dat beetje extra stroom voorziet om de dag door te komen.
Deze oplaadbare accu sluit je via een usb kabel aan op je telefoon, waardoor deze zichzelf oplaadt, net als bij een stopcontact.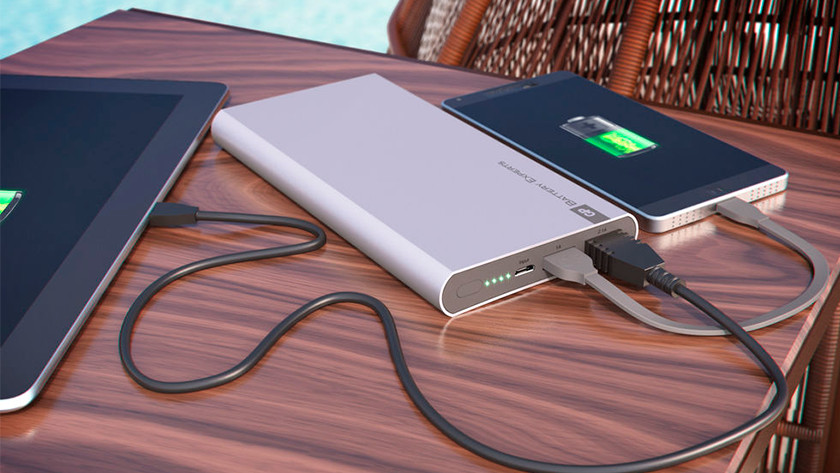 Waarom wil ik een powerbank?
Als je de hele dag onderweg bent heb je vaak geen mogelijkheid om je telefoon of tablet tussentijds op te laden.
Met een powerbank los je dit probleem op omdat je jouw telefoon, tablet of zelfs laptop van extra stroom voorziet of zelfs helemaal weer oplaadt.
Dit is ideaal om je college, werkdag of vakantie door te komen zonder dat je onbereikbaar bent.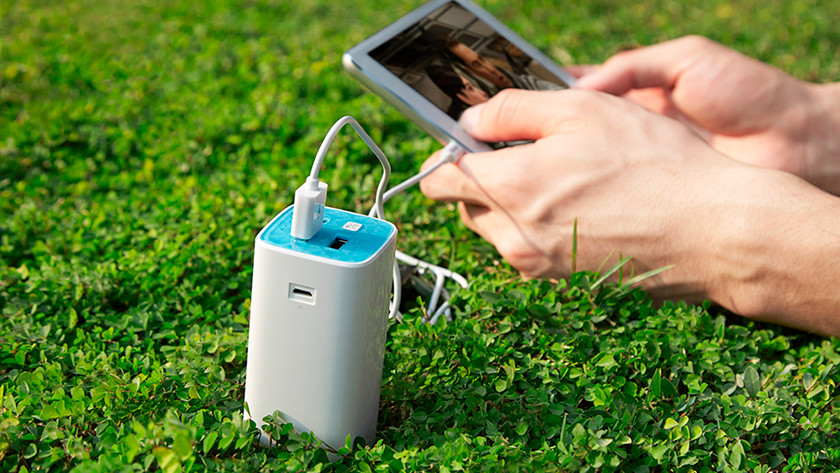 Hoe gebruik ik een powerbank?
Op de powerbank vind je één of meerdere usb poorten terug.
Met bepaalde powerbanks laad je zelfs tot 4 toestellen tegelijk op.
Je plugt het laadkabeltje in een usb poort op de powerbank en je toestel krijgt weer energie.
Zo simpel is het! Heel wat powerbanks hebben een led indicatie die aangeeft hoeveel energie er nog over is.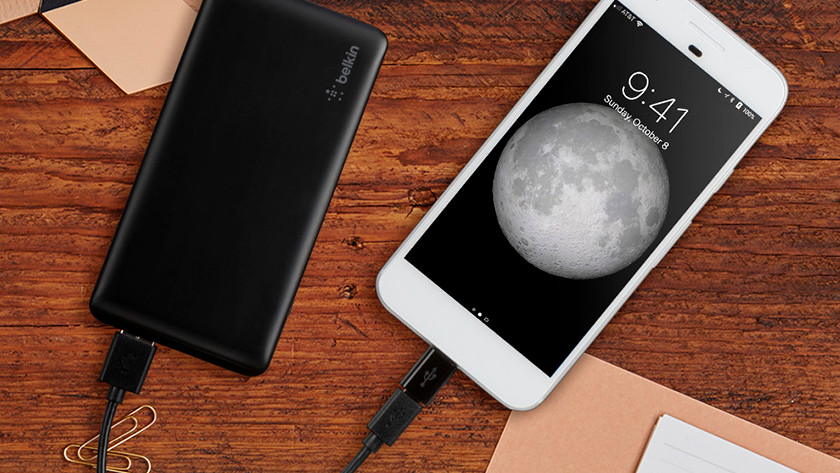 Hoe laad ik een powerbank op?
De meest gebruikte manier van opladen is via usb.
Via het bijgeleverde kabeltje koppel je de powerbank aan je computer waarna de powerbank opgeladen wordt.
Opladen via het stopcontact kan ook, maar niet alle powerbanks worden geleverd met een kabel met een 'ouderwetse' stekker.
Powerbanks die geschikt zijn voor laptops hebben wel vaak een meegeleverde adapter.